Welcome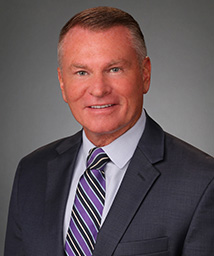 Thanks for visiting the official Web site of the Essex County Clerk, your guide to the wide range of services available to you as residents of Essex County.
Here, in one convenient location, you will find detailed instructions, downloadable forms, and fee information for the many services offered by your Essex County Clerk, both in our Newark office, and at satellite locations throughout the county.
If you need additional information or assistance, please do not hesitate to contact us via telephone or e-mail.
Christopher J. Durkin
Essex County Clerk
The Clerk's Corner
Second Vote by Mail Ballot Request
To request a SECOND VOTE BY MAIL BALLOT FOR THE UPCOMING MUNICIPAL ELECTION ON MAY 10, 2022 (Belleville, Irvington, Newark, Orange) from the Essex County Clerk's Office, please download the following form: Municipal Second Ballot Request.
Email the completed form to secondballotrequest@clerk.essexcountynj.org
The 2022 Essex County Municipal Guides are here!
Everything you need to know about Essex County can be found in this book so get your copy today! Visit us to pick one up or email us at info@clerk.essexcountynj.org with your name and address.
Here's What People are Saying About Our Office
Had an awesome experience and the staff were super friendly, knowledgeable, helpful and so nice. Never thought would be able to get this done in like 15 mins. Would recommend to friends.
– A.G.
Overall experience was outstanding. I'm impressed on how professional and quick the servicing was done.
– E.C. JR.
Very impressed with the new building and new Office of the County Clerk. Best wishes…
- M.M.
The building is absolutely beautiful. I loved just reading about Dr. King on the wall. The employees were knowledgeable and friendly. My visit was very pleasurable.
– K.A.M.
I have never been in and out of any office in 15 minutes after being attended to and completely satisfied!! Great service!!
– J.N.B.